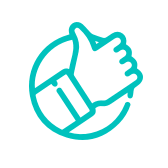 PERFECT CUTS EVERY TIME
Simple and effective, the fixed blade aligns with the paper roll for a precise, steady cut every time, and with a minimal amount of effort.
Slide the device along the paper in a single stroke. Its simple pull-to-slice design allows even those with arthritis or other injuries to make clean cuts with ease.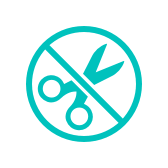 SAFE FOR CHILDREN
The concealed blade ensures that little fingers are protected against unwanted cuts from the dangerous, exposed blades of boxcutters, razors, and scissors.
WrapSlice works with any size of hand. The clever design manages the bulk of the work for maximum efficiency, no matter your age.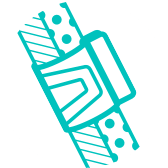 KEEPS ROLLS IN THEIR PLACE
WrapSlice conveniently bundles your remaining rolls of wrapping paper until they are needed again. You'll always know where to find it.
WrapSlice features an oversized design that accommodates wrapping paper tubes of different sizes. Gather them up and use WrapSlice as a sturdy band for neat and tidy storage.